Set up your loadsol with
loadapp

and loadsol-s
Before you can start the measurement, you need to connect your sensors to the loadapp and loadsol-s application.
Download data from loadsol pro
You can download the data from loadsol pro after each measurement via bluetooth or all at once via USB.
This is how:
connect sensors via USB cable with your PC
launch loaddesktop transfer software
click "scan" and select the sensors
press "download" and select the directory.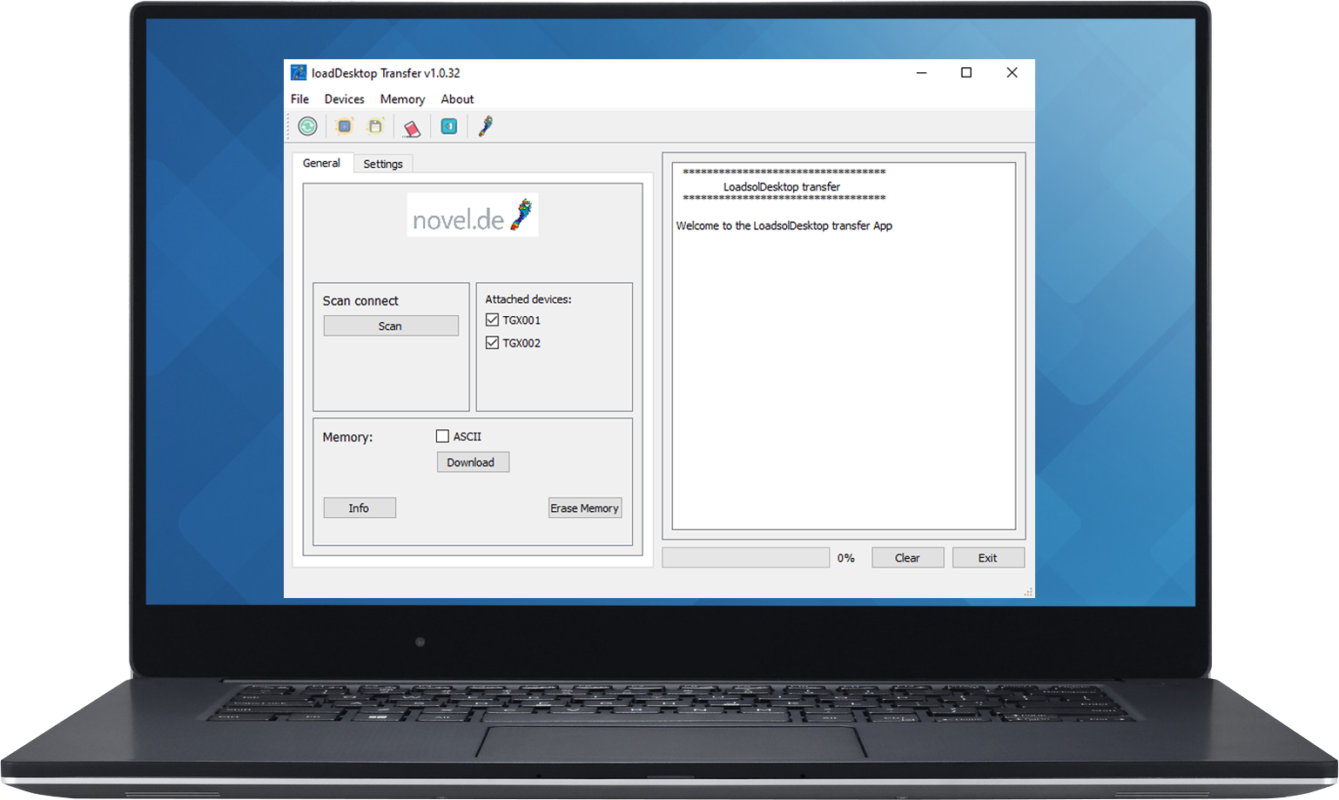 Create ASCII data for the loadsol
Access the ascii data from the loadsol-s app from previously collected data: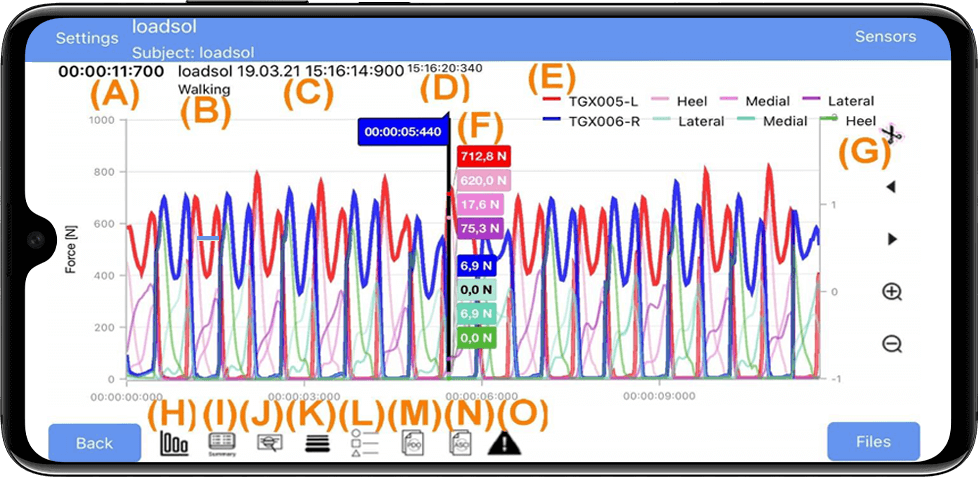 Open the loadsol-s app.
Go to Files and open the previously collected trial.
Tap the "ASCII" button labeled "N" in the picture below.
Connect them mobile device via USB to the computer to access the data
(NOTE: iOS users must use MAC OS, iTunes, or a 3rd party software to access files on an iOS device.)
Automatically save ASCII data in loadsol-s app
Automatically save ascii data and upload to the Cloud within the loadsol-s app:
Open the loadsol-s app.
Tap on Settings.
Go to Auto Save and ensure with ASCII is enabled.
Go to Auto upload and ensure the cloud service you want to use is enabled. If this is the first time using Google Drive and authentication process will occur providing loadsol-s app with access to your Google Drive. If using iCloud, the iCloud account associated with the device will be used. Please note that internet access is required at the time which you are saving data. Also, ascii data is only uploaded to the cloud at the time of collection, not if saved manually later – see article "Accessing ascii data from previously collected loadsol data".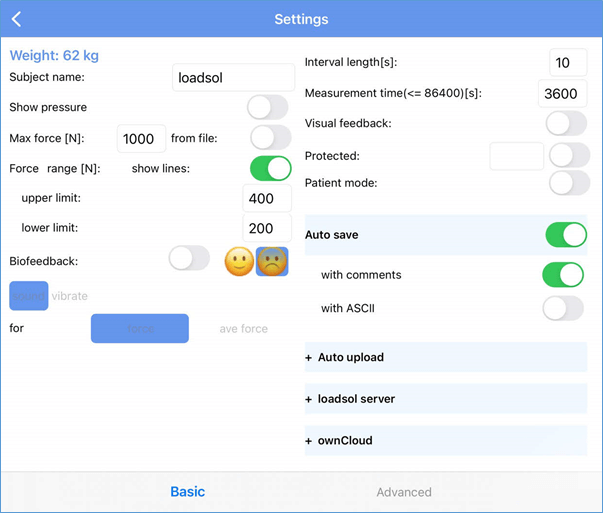 What is the password to save the calibration on the loadsols?
The password is 7007.  It is not required to click save, as the calibration is saved for that particular data collection session.  As soon as the insoles disconnect it will revert back to the previous saved calibration.  Saving is useful if you have the same subject/footwear using the insoles for multiple days.